Well, following my "I need some more bandwidth while I wait for Broadband" fiasco with Orange earlier, I was "invited to provide feedback".
I did, and their thank you rather amused me: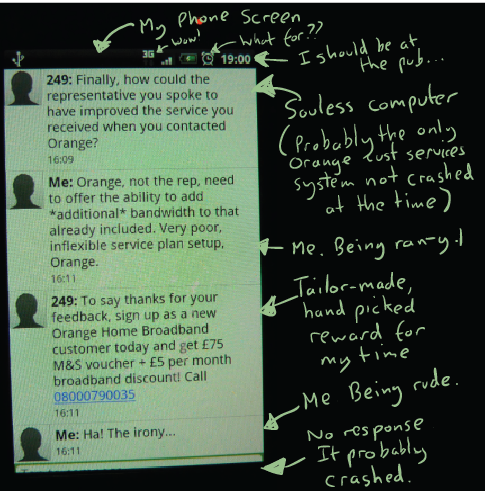 In related and awful news, I spotted 3 pubs on the way back from town that had free Wi-fi, which means I'm going to be spending much of the next month in pubs.
What a nightmare!
Pat
P.S. I enrolled today. I'm now an official student. Boom!